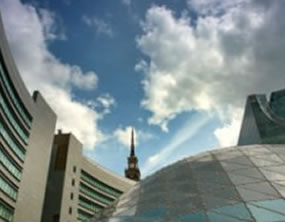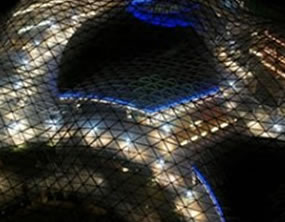 RCC were engaged by a leading worldwide Fire and Integrated Systems contractor to provide full project commercial management and QS support of a 15mEURO Shell & Core contract for the biggest mixed use complex constructed to date in Eastern Europe.
The project consisted of the design, installation and commissioning of all Low Voltage Works. These included Fire Alarm System, BMS/HVAC Control System, Public Address and Voice Evacuation System, CCTV system, Access Control and Burglar Alarm System, Gas Extinguishing System (Inergen), CO Detection System, Fire Intercom System and Gas Detection System
RCC duties included:
General
Full cooperation and reporting directly with Managing Director and Regional General Manager regarding project performance, strategic planning and management issues regarding the project and its impact on Country and Regional performance.
Interface between Project commercial performance and company accounting / process requirements.
Project
Contract and Subcontract commercial and financial management, including contractual and commercial correspondence; assessment, negotiation and agreeing of variations and claims; preparation of interim payment certificates and final accounts.
Valuation, submission and agreeing of variations related to all LV works with the Engineer/Employer.
Notifying the Engineer/ Employer/ Subcontractors on delays and/or disruptions to the works followed by submission of claims to the relevant parties.
Preparation of financial reports including monthly sub-contract liabilities, monthly cost to complete final forecasts, Cost and Value reconciliation to Tyco Senior Management.
Supervise additional Quantity Surveyors/Assistant Quantity Surveyors in delivering the above tasks.
Advise and review commercial performance of Package Managers
Introduce, manage and enhance Commercial processes within Project Team.