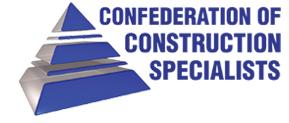 The Confederation of Construction Specialists provides support and training for construction specialists. The training includes how to avoid contractual disputes and issues with main contractors and other large customers. This is to ensure construction specialists are paid fairly, quickly and are not subject to unfair contractual terms. At The Confederation of Construction Specialists they believe anyone in the construction industry deserves better cash flow, greater profitability and total peace of mind.
RCC was named winner of the CCS associate member of the year for 2010 and provides both training and support for other construction specialists.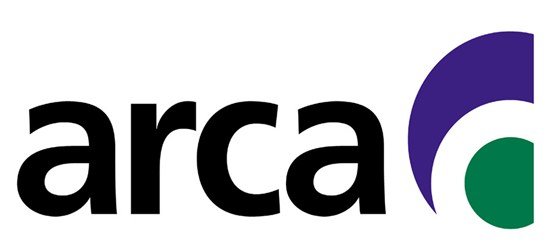 The Asbestos Removal Contractors Association (ARCA) is the UK's leading asbestos removal association, representing the interests of asbestos removal contractors and associated asbestos businesses.
Member asbestos removal companies participate in the Asbestos Removal Contractors Association Site Audit Accreditation Scheme to ensure they are working to the highest standards in the asbestos removal industry.
The Asbestos Removal Contractors Association is the first port of call for anyone seeking an asbestos removal contractor to safely remove asbestos. The Association has over 300 members and are the UK's leading provider of asbestos removal training courses.
RCC provide training and support for ARCA members, including a free 20 minute consultation service on a dedicated telephone number, use of RCC's services at a discounted rate and a wide range of training courses.
"Andrew has a superb knowledge of commercial activities with the Specialist Building Services disciplines of Building Management System, Fire and Security. He has worked for both the principle contractor and a subcontractor as the commercial manager. Andrew has in-depth knowledge of the specific risks and opportunities within these fields and brings to his client clear commercial leadership including mitigation of risk, risk awareness, commercial reporting and forecasting, programme management, applications, dispute resolution, variation recovery and the optimum opportunities for the specific project. Andrew and RCCL has made more than a positive approach to all projects that we have worked together. Finally Andrew also communicates effectively, professionally and develops the commercial message to all team members including his staff and engineers on projects."
"We use RCC to develop and improve our business commercially by managing our order acceptance and payment processes, dispute avoidance and training of our staff. Using RCC has allowed my team to concentrate on our client delivery and other strategic goals. I would certainly highly recommend talking to them to see whether they could help any BMS or Controls related business."
"We have used RCC at Matrix and then E.On for over several years now. They support our sales and delivery teams by providing commercial and contractual support as and when we require it and have delivered focussed commercial training to our teams throughout the UK."